In the last year, we very often listen to advice and instructions about how we must strengthen our immunity and how we must eat and move so that we contribute to our immunity, which is the body's defense wall against various types of diseases. But how exactly can we positively or negatively influence our immunity with food?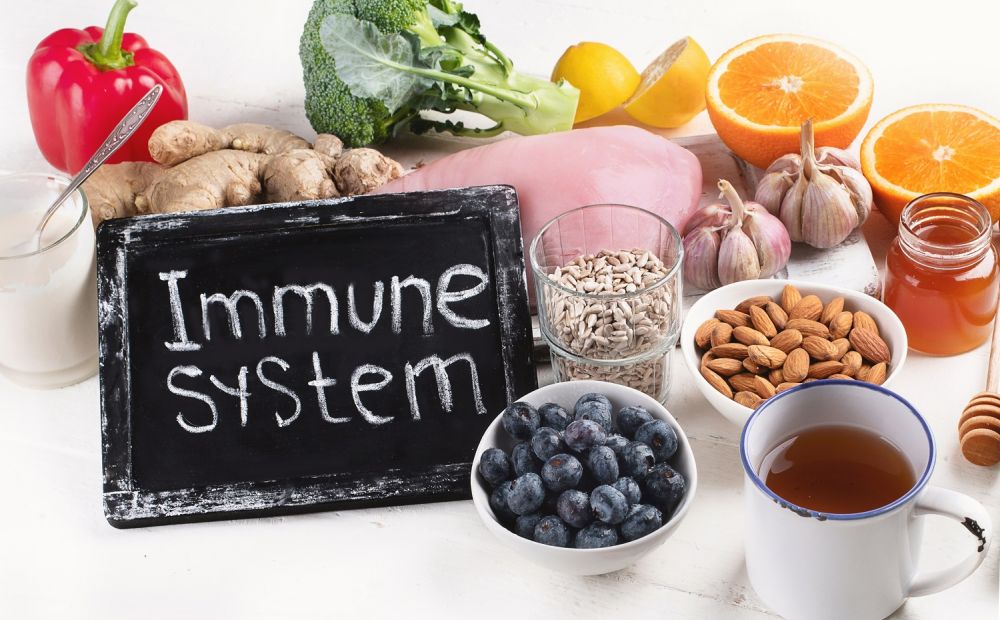 Nutrition for healthy immunity
While a diet high in ultra-processed foods, added sugar, and excess calories can lead to immune dysfunction, a diet rich in whole and nutrient-dense foods is beneficial for immune function.
The Mediterranean diet is rich in vegetables, legumes, nuts, fruits, whole grains, olive oil and other healthy foods. Research has shown that this type of diet can reduce the risk of disease, reduce markers of inflammation and beneficially modulate intestinal bacteria (Nagpal et al.).
A high-fiber diet, such as the Mediterranean diet, stimulates the production of short-chain fatty acids (SCFA), including acetate, propionate, and butyrate. SCFA are the end products of bacterial fermentation in the intestines and have a number of health benefits.
SCFAs act locally and systemically to modulate the immune response. They maintain the health and improve the immune defense function of the intestinal epithelium. This is an important part of the immune system that serves as a barrier against microorganisms. It also reduces the production of inflammatory proteins from immune cells.
A diet rich in fruits, vegetables, olive oil, nuts, seeds and oily fish contains high levels of nutrients such as vitamin A, vitamin C, zinc, vitamin D, B6, B12, copper, folate, iron and selenium. The immune system needs these nutrients for optimal functioning (Gombart et al.).
Also, a vegetarian diet reduces markers of chronic inflammation, such as CRP, fibrinogen and IL-6. This could be due in part to the array of nutritional and non-nutritive components found in fruits and vegetables that boost the immune system's response.
Food rich in healthy fats, fiber, vitamins, proteins, minerals and beneficial plant compounds helps reduce systemic inflammation, promotes a healthy balance of intestinal bacteria, reduces oxidative stress and cellular damage, and improves blood sugar and insulin sensitivity. All of these activities are crucial for healthy immune function.
In addition, dietary supplements, including vitamin D, zinc, and vitamin C, can help optimize immune function and reduce the risk of infection.
To support our immune function, we should focus on a balanced dietary pattern rich in whole foods, especially plant-based foods such as vegetables, fruits, legumes, nuts and seeds. We should avoid or limit ultra-processed foods with a high content of refined grains and added sugar, and thus directly contribute to strengthening immunity and general health through food.