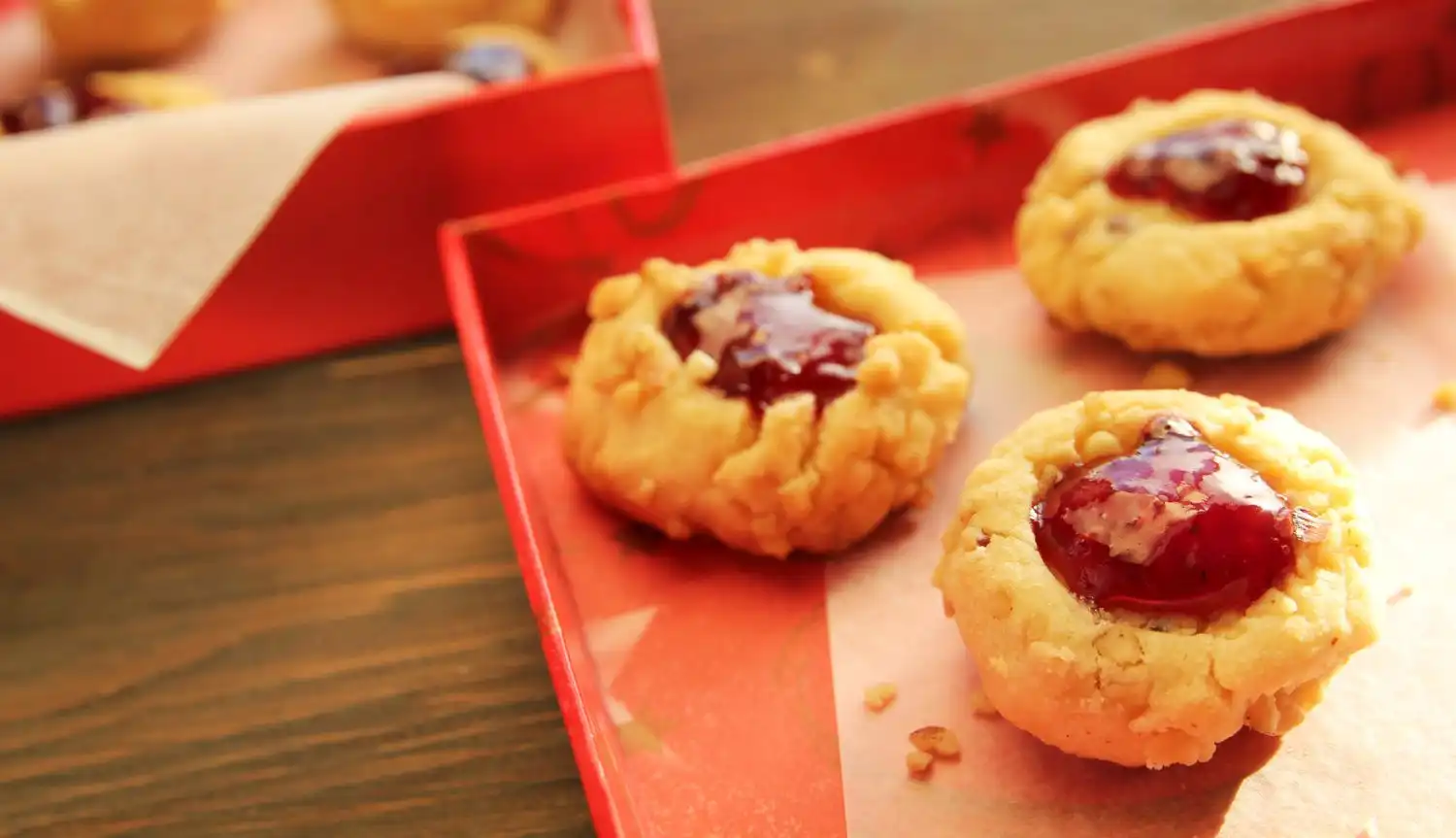 Ingredients:
1 cup small oat flakes (order here)
4-5 tablespoons over full peanut butter (order here)
1 egg
1 1/2 teaspoon baking powder
half a teaspoon of stevia
a pinch of salt
strawberry or chokeberry jam.
Procedure:
Grind the oatmeal into the flour. Add the baking powder, stevia and a pinch of salt.
Beat the egg and pour into the mixture, add the peanut butter and knead the dough. About
nibble the balls and arrange them on a pan lined with baking paper.
Flatten each ball a little, and in the middle, gently spinning with a spoon, make the holes.
Bake for about 15 minutes at 170C.
When the biscuits have cooled, fill the holes with jam.
You can also make these biscuits with whey, by adding whey instead of one part of oatmeal.
If you do not consume eggs, then make the biscuit mixture with a little more peanut butter, and instead of stevia you can use plain or brown sugar in the amount of half a cup.