Do you know a single person who doesn't have a cell phone? Mobile phones have become part of everyday life in the last decade, and we spend more and more time in front of screens. However, along with a number of positive facts that we have received in our lives with mobile devices, there have also been some bad ones.
Long-term and several hours of use of mobile phones in bad and irregular positions of the body, especially the cervical spine, can lead to painful conditions and the development of the so-called text neck syndrome, which is associated with excessive head flexion due to the use of mobile devices.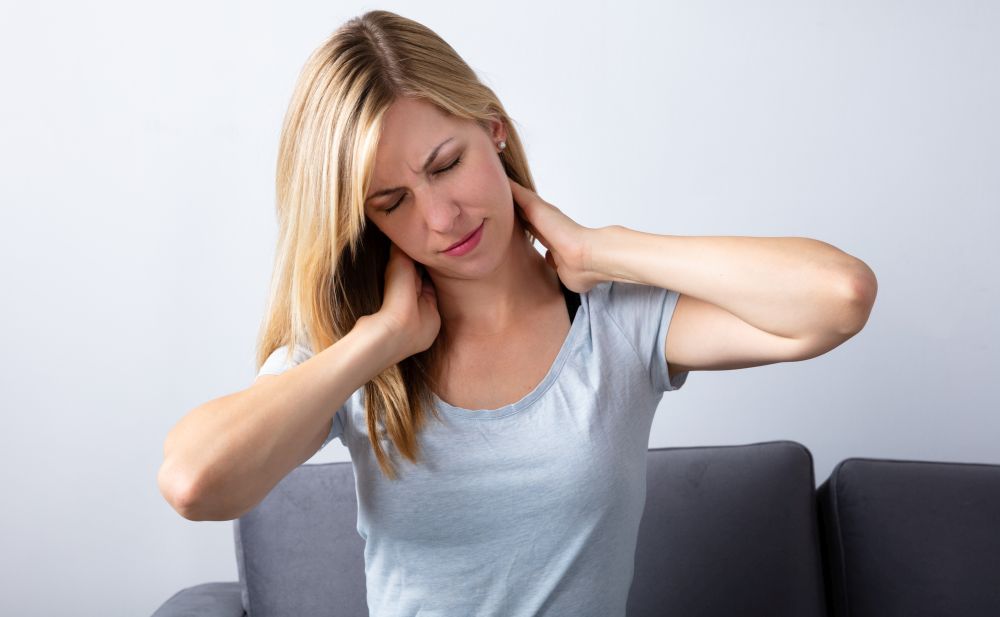 What do experts recommend?
Experts recommend keeping the neck flexion angle at 0-15 degrees while using smartphones because this angle is not related to cervical spine extensor muscle fatigue.
Also, as stated by Štorga, a sitting position should be taken while using mobile devices because it causes the least strain on the upper part of the trapezius muscle. The author cites recommendations that people prefer to walk rather than sit while using a cell phone, because walking can be effective in stimulating healthier muscle patterns, with a lower level of discomfort compared to sitting.
It is recommended to rest the forearms, use both thumbs, avoid sitting with the head bent and avoid typing at high speed in order to prevent disorders of the musculoskeletal system.
Text neck syndrome therapy
When talking about the exercises that are prescribed as therapy in the treatment of text neck syndrome, emphasis is placed on exercises to correct body posture and those to strengthen the neck muscles. Also, manual therapy in the form of massage is recommended, which will promote the relaxation of muscles that are in spasm.