Gastritis is an inflammation of the stomach lining. There can be several causes, but it is most often the result of the use of non-steroidal anti-inflammatory drugs or infection with the bacterium Helicobacter pylori.
It can be acute or chronic, and is manifested by pain in the upper part of the abdomen, changes in the stool and flatulence.
About gastritis
The diagnosis of gastritis is made after a biopsy (taking a sample) of the stomach lining and examination under a microscope.
Acute gastritis is characterized by sudden and short complaints, while chronic problems last for months or even years. Failure to treat gastritis can result in a stomach ulcer (ulcer) and even stomach cancer.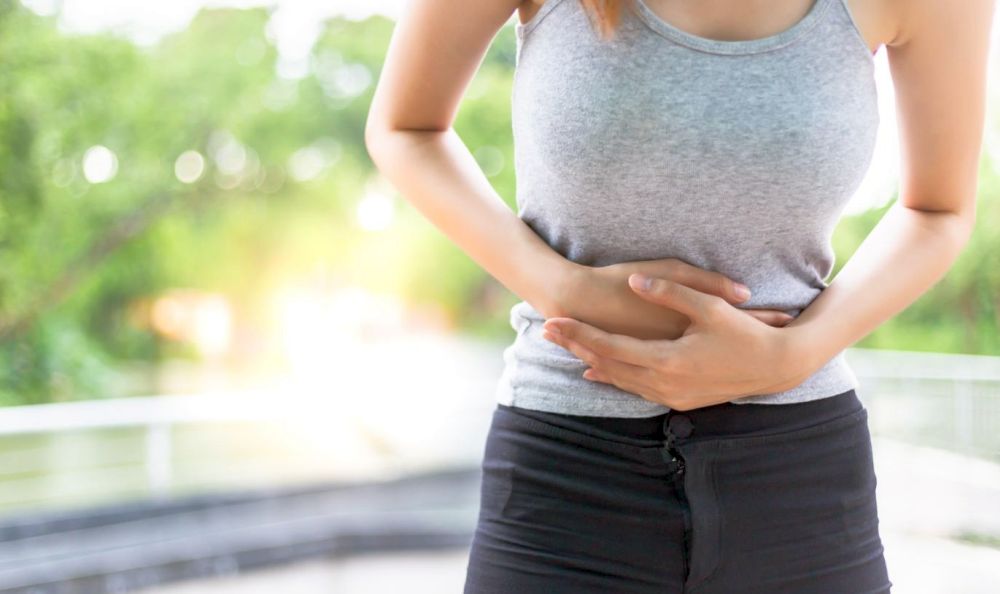 Dietary recommendations in the acute phase of the disease
In the acute phase of the disease, it is recommended to follow a strict diet. Diet includes low-fat vegetable and meat soups, double-baked bread, stale bread, rice, potatoes, pasta, wheat semolina. In any case, light food that will not further irritate the stomach.
In the chronic phase, recommendations can differ depending on the cause of the disease.
Nutrition in peptic ulcer and gastritis
It recommends that most of the calories consumed come from carbohydrates (50-60%), especially from cereals (bread, double-baked bread, rice, corn and wheat semolina) and fruits and vegetables.
Protein intake is recommended to be around 0.8 g per kg of body weight (10-12% of total energy needs). Good sources of protein are lean white meat, fish, cottage cheese, fermented milk products and eggs. The share of energy from fat should be up to 30% of total energy, primarily from olive and other vegetable oils.
Recommendations about which foods to consume and which to avoid can be seen in the table: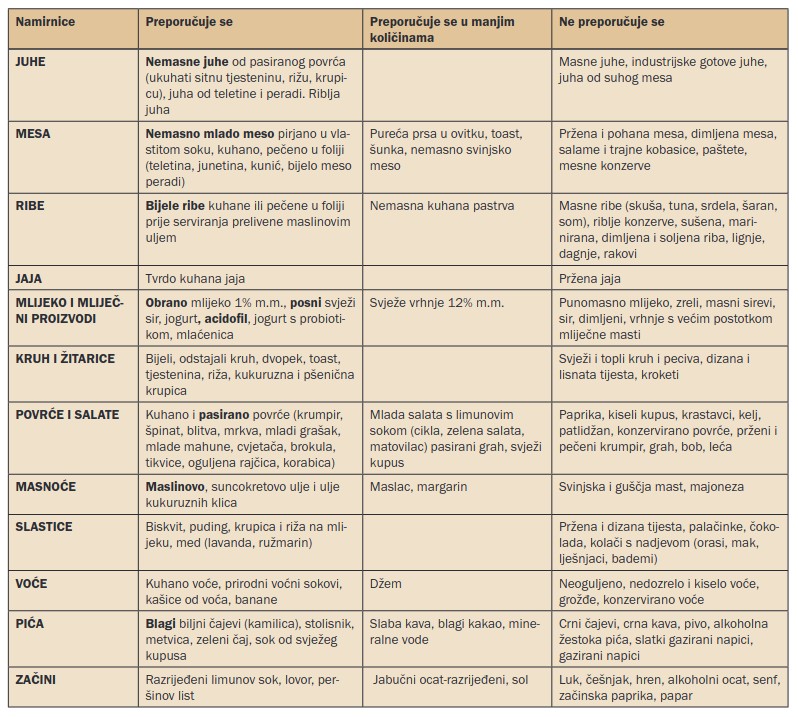 Nutrition in Helicobacter pylori infection
In 80% of cases, there is a correlation between H. pylori infection and stomach ulcers.
The use of probiotics can help treat an infection with the mentioned bacteria. Most often, lactic acid bacteria are used. Lactobacillus rhamnosus GG, Lactobacillus acidophilus, Lactobacillus casei and Bifidobacterium longum.
The mechanism of action of probiotics is reduced to inhibiting the growth of H. pylori, reducing the possibility of adhesion to the epithelial cells of the stomach, and reducing or reducing the occurrence of diarrhea when using antibiotics as therapy.